Fudochi Brazilian Jiu-Jitsu
20 S Parish Ave. Johnstown, CO 80534
Milliken/Johnstown's only source of Brazilian Jiu-Jitsu!
Fudochi Brazilian Jiu-Jitsu's curriculum teaches students to defend themselves not only standing, but on the ground as well. Students gain the ability to execute proper techniques through leverage as opposed to brute strength.
Professor Lucarelli believes in teaching for practical situations. When done properly, Jiu-Jitsu can be effective for anyone despite age, size or strength. The emphasis is on submitting an opponent only to the point where the aggression stops and no further.
The atmosphere in which classes are conducted are friendly and relaxed. However it should be clearly understood by ALL parents and students that at NO time does this friendly environment mean that students are not required to show respect for themselves, to the Professors and/or coaches, as well as each of their classmates at ALL TIMES.
Technique is very important, but for younger students, particular attention is paid to developing positive behaviors. These behaviors include…
A greater sense of respect for oneself
A greater sense of respect for others
Self control
Manners
Patience
Focus and effort
Techniques are also designed to assist children's development in…
Balance
Gross and fine motor skills
Core strength
No Contracts. No Startup Costs. No Hidden Fees.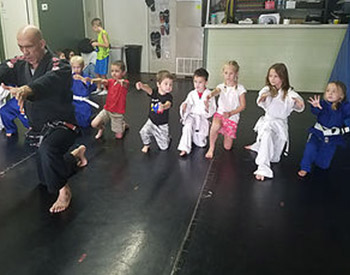 Tuesdays & Thursdays
4:30-5:15pm and 5:15-6:00pm
This class is designed specifically for children ages 3.5-6 years old. Here we introduce important self-defense and BJJ techniques through play and games. Instructors also emphasize simple life lessons that will help students to gain confidence, respect for themselves and others, how to win and lose with grace, and more! This class serves as a foundation for further training in BJJ. All 3.5-6 year olds welcome!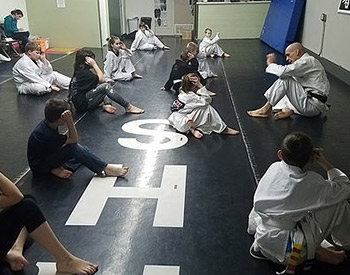 Mondays & Wednesday
4:30-5:30pm & 5:30-6:30pm
This class is for 7-12 year old beginners. The class is dynamic and keeps this age group moving! They learn basic BJJ concepts with an emphasis on self- defense. BJJ is an excellent martial art for this age group, because they learn how to protect themselves without having to hurt others! Instructors also address basic life lessons which support kids as they deal with challenges at school, with peers and with family. They gain self-control, discipline, respect for others, and much more.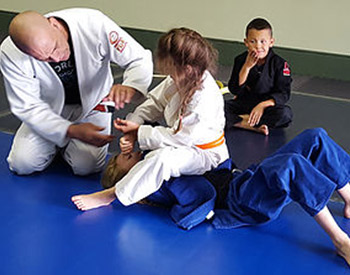 Tuesdays & Thursdays
6:30-7:30pm
The Intermediate class is an exciting extension of the beginners class. Students are challenged to learn more advanced techniques, as well as how each move starts to link with another. Introduction to live training and the ability to use the techniques taught against a resisting opponent make this class a challenge for the students.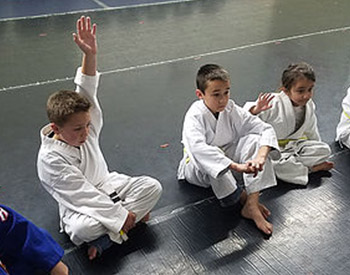 Mondays & Wednesdays
4:30-5:30 pm
The Advanced class is an exciting extension of the intermediate grapplers class. Students are challenged to learn more advanced techniques, as well as how to link multiple moves together to defeat an opponent. Emphasis is on live training, so students begin to master BJJ techniques in live situations. Students must test into this class, and have a yellow and white belt and above.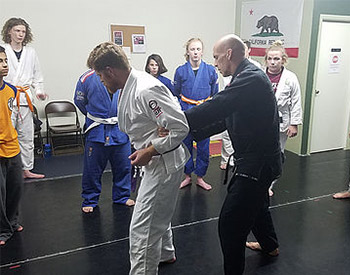 Mondays & Wednesdays
6:30-8:00pm
The All Levels Program is designed to bring beginner white belts through the process of preparing for their next belt, or for more advanced students to brush up on their fundamentals. It includes basics of Brazilian Jiu-Jitsu, as well as basic self-defense concepts. Students in this program are required to attend 2 classes per week. The curriculum will give students a solid understanding of the concepts of jiu-jitsu for self-defense. It requires no previous martial arts knowledge, but can also build on prior experiences students may have.
*Class will be followed by Randori 8:00-9:00pm
Randori, or live training (also called "rolling) is the opportunity for any students 1 stripe and above to begin to practice techniques while sparring. The purpose of Randori is to practice techniques and develop muscle memory. Randori is crucial in maintaining the integrity of jiu-jitsu as an effective martial art and in preparing students for self-defense. Control is key in keeping everyone safe while rolling. Injuries, though rare, are taken seriously and any student who cannot keep their partner safe will not be allowed to train.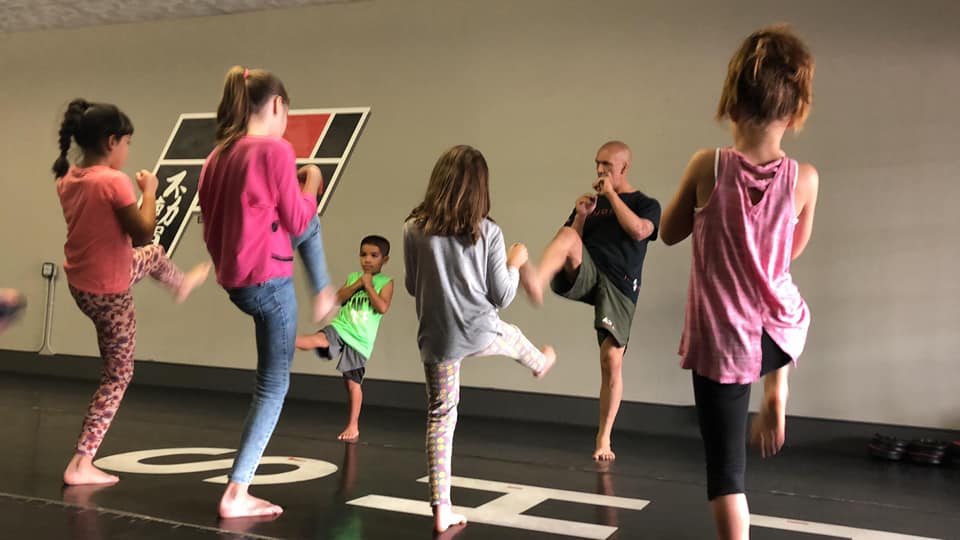 Friday 5:00-6:00pm
(All ages welcome)
The Striking class is an exciting renewed addition for Fudochi. This class is open to all ages and will consist of learning the fundamentals of movement, kicks and punches. It is also intended to help people feel comfortable standing up before taking someone to the ground and working there. Those interested may contact Professor either through the website or directly at 970-396-4773. Interested new and current students will be given 1 free class to come and check it out.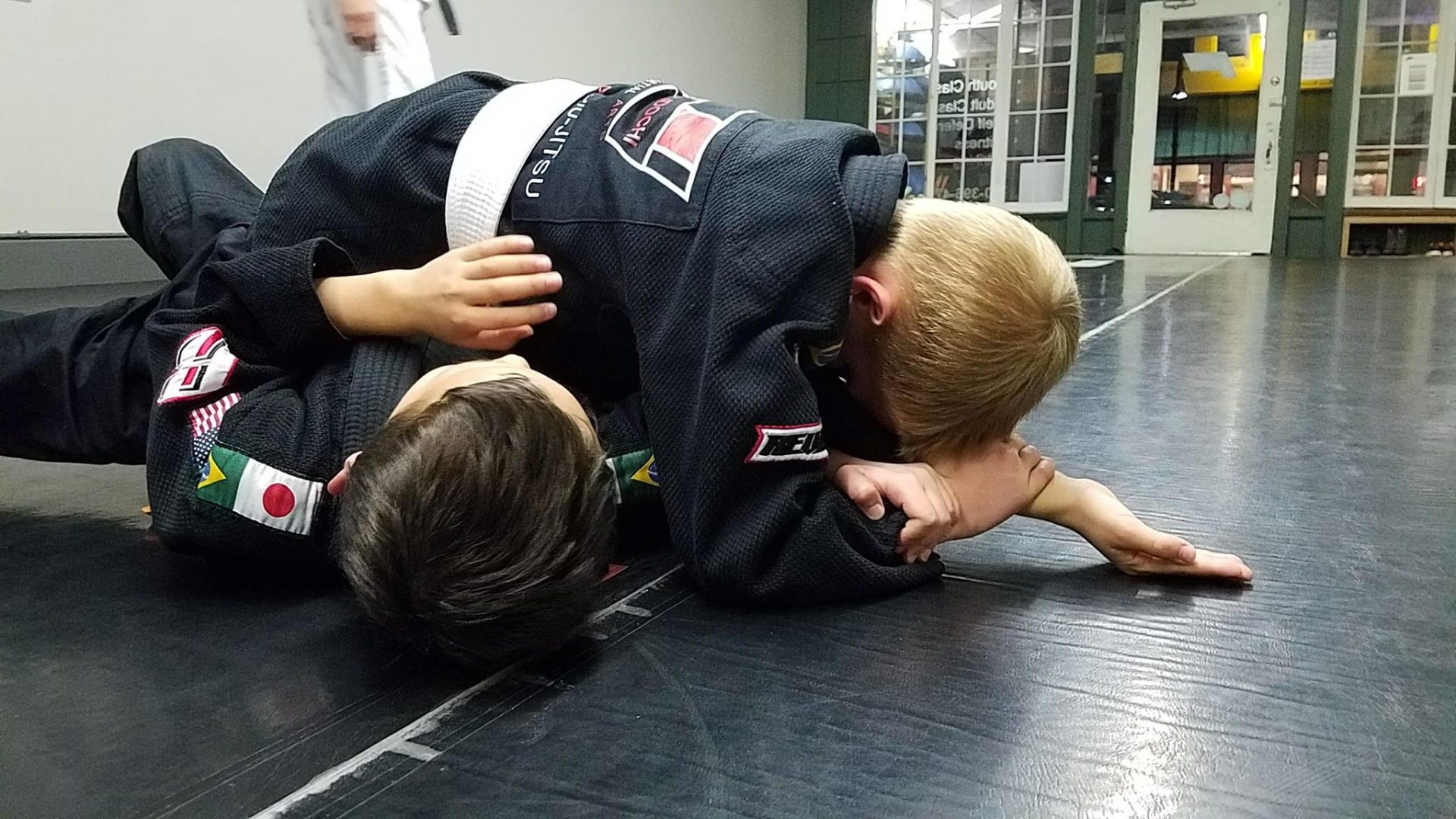 Saturday 11AM-NOON
(All ages welcome)
This is class is a great opportunity for students to get in extra training in preparations for belt promotions, competition, or just to sharpen your existing skills We don't need to include a picture Thank you and let me know if you have any question.